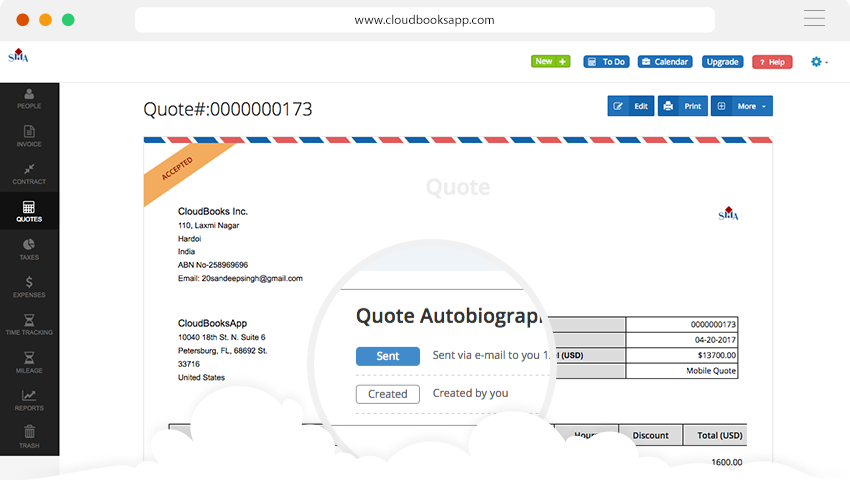 Create Professional Looking
Estimates Effortlessly
Make your estimate count! Send impactful estimates to prospects and strike more business deals. With CloudBooks estimates, customers just keep on coming.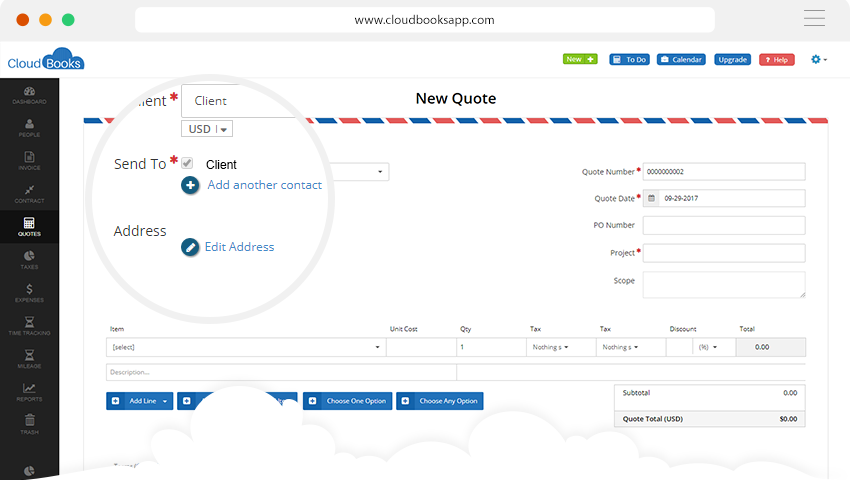 Make estimates effortlessly
No longer do you have to rack your brains about creating an estimate that has more changes of getting accepted by your clients. With CloudBooks, creating such estimates is child's play.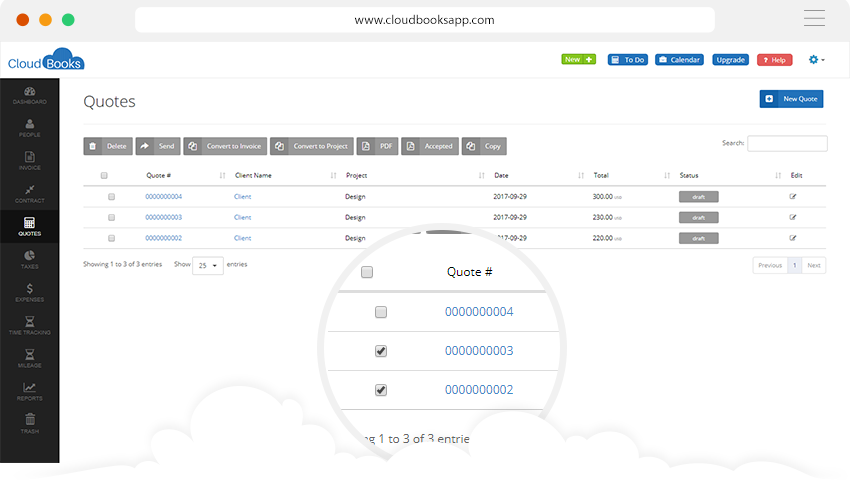 Create and send detailed estimates
Neat, impressive and systematic, are the three qualities all estimates or quotes must have for them to be accepted. These are all the qualities that CloudBooks estimates bring to the table. What's more, you can send estimates with the name and logo of your company, which increases the trust factor!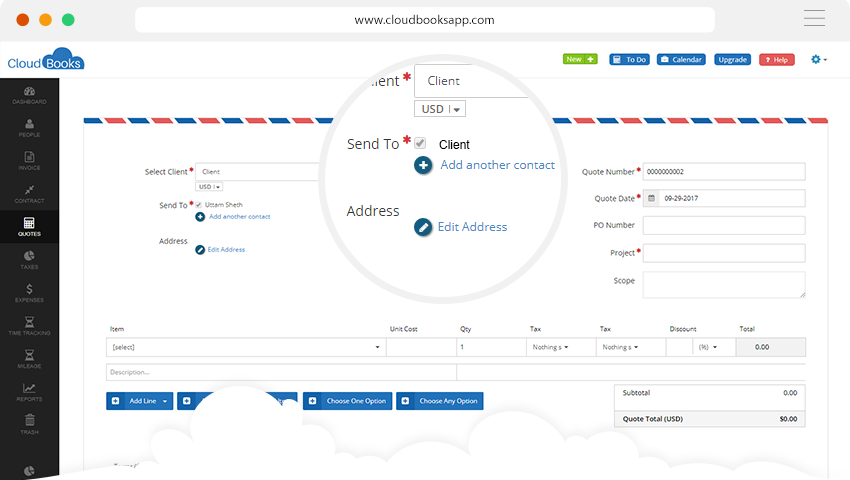 Keep track of your estimates
With your business sending numerous estimates daily, it is easy to lose sight of them. With CloudBooks you can view estimate history and know the status of your estimates at all times.